WILDER Workshop in BEND
A WEEKEND WORKSHOP FOR WILDER RUNNING AND WRITING
Teachers: Lauren Fleshman, Laurie Wagner
Special Guest: Elyse Kopecky
Workshop Director: Zoë Roy
[THIS EVENT HAS CONCLUDED]
Do things that make you uncomfortable.
And not just in the arena where you are comfortable being uncomfortable. For me (Lauren), running is my discomfort of choice. It is a place I am comfortable being uncomfortable. I know what the dragons look like. I know which weapons to use. Sure I still have to fight the battles, but I get stuck in my standard safe patterns and moves. It wasn't until I started challenging myself in a new arena, the creative arena, that I started really erupting (in the good ways). Life gets fuller with every "yes" that was preceded by a reflexively protective "That's too scary" or "I don't know if I can" or "I'm not ready." This workshop is a new addition to the Wilder offerings designed to call you up to being uncomfortable in familiar and new ways, using creativity and movement together in one weekend to blast through discomfort and experience what's waiting on the other side.
As Laurie Wagner, founder of 27 Powers and our Writing Teacher for the weekend, so beautifully puts it, "Running and writing have a lot in common, especially in terms of the head game and how our thoughts contribute to our experience. In Wild Writing part of what we're learning how to do is to keep writing even when we don't like what we're writing, to keep the words flowing even if we're sure we're doing it wrong. In Wild Writing we're learning how to be comfortable being uncomfortable - which is something athletes understand. Staying in the game, one foot in front of the other, one word and then the next - that's what we're here to learn." Laurie is an expert in wild writing, in shortening the space between your most authentic voice in your head and what ends up on the page. She is a process guru and has a genius for holding space, helping people unzip what's inside of them, and get ink on the page. A creative brain-stormer, she specializes in out of the box ways to tell your stories. With 25 years of experience teaching writing, we are in very good hands.
Whether you would describe yourself as a runner who writes, or a writer who runs, we will all have one area where we feel more at home. Laurie and I will create an environment that welcomes all experience levels in running and writing, where we can challenge ourselves and get to the heart of the matter by pen and by foot, and help remove the creative and physical barriers that are holding us back. We are thrilled to host this first WILDER Workshop in my favorite place on Earth, which happens to be the place I call home: Bend, Oregon. At 1/4th the cost of our all-inclusive four day retreats, we are determined to make Wilder accessible to more people, making it a little easier to take the leap for the first time or come back for a refreshing boost as a WILDER alum. Come stretch yourself with us and enjoy Outside Magazine's "Best Town" while you're at it. No application necessary. Open registration while spots last.
MORE DETAILS BELOW
A Taste of the wilder VeNUE, VIBES, and surrounding areas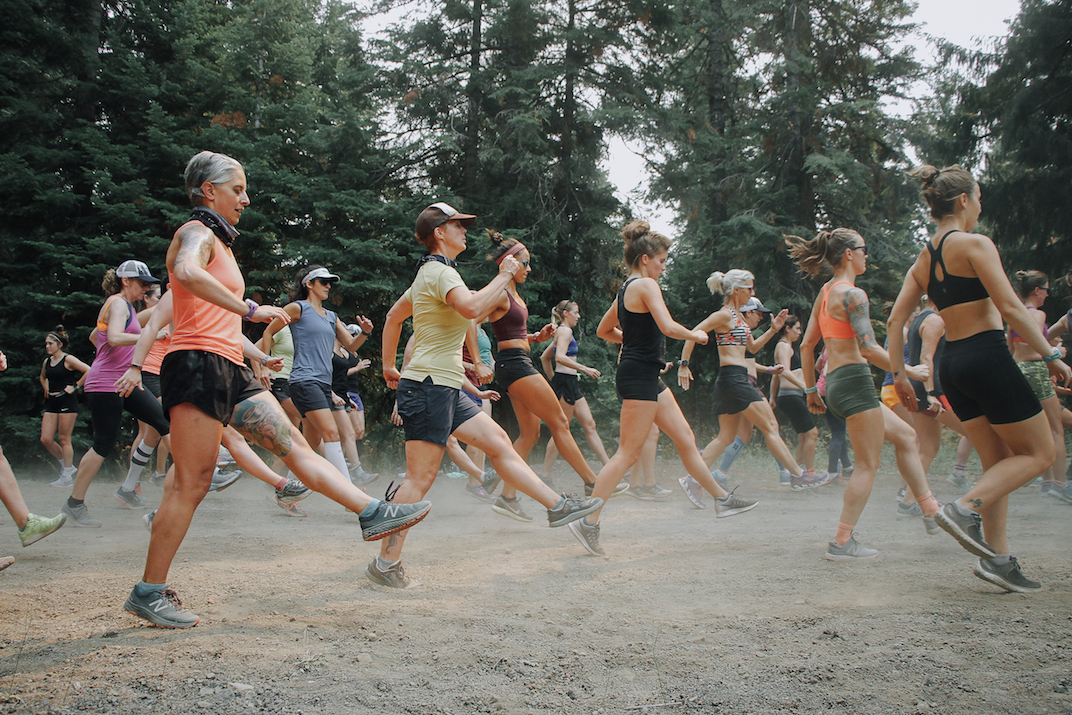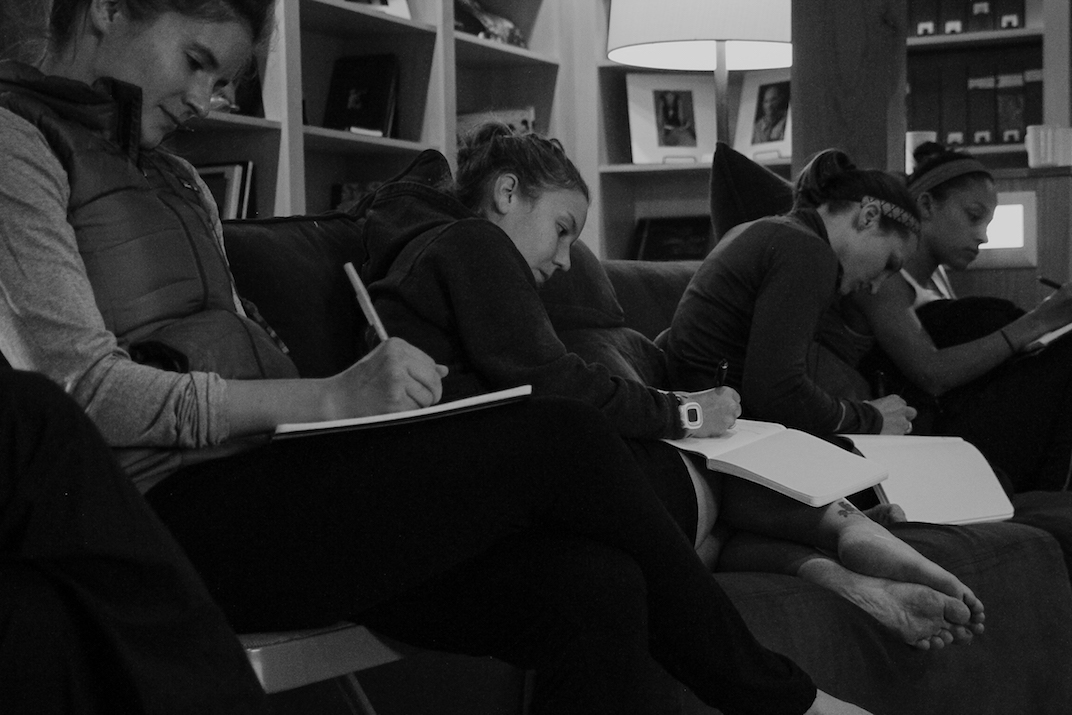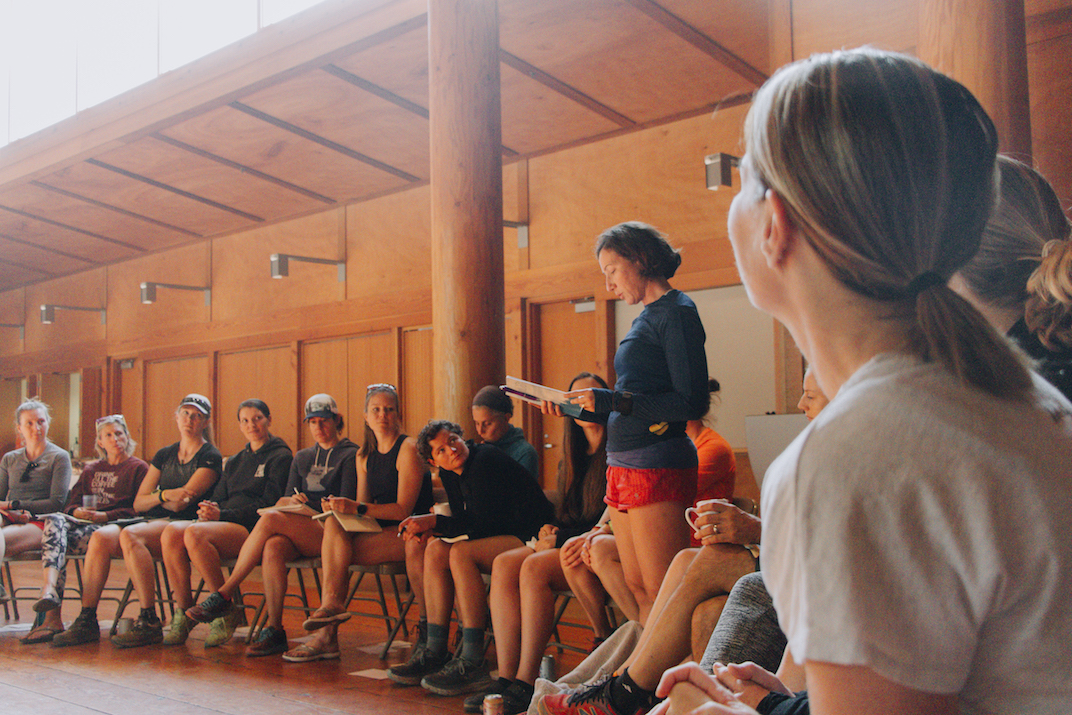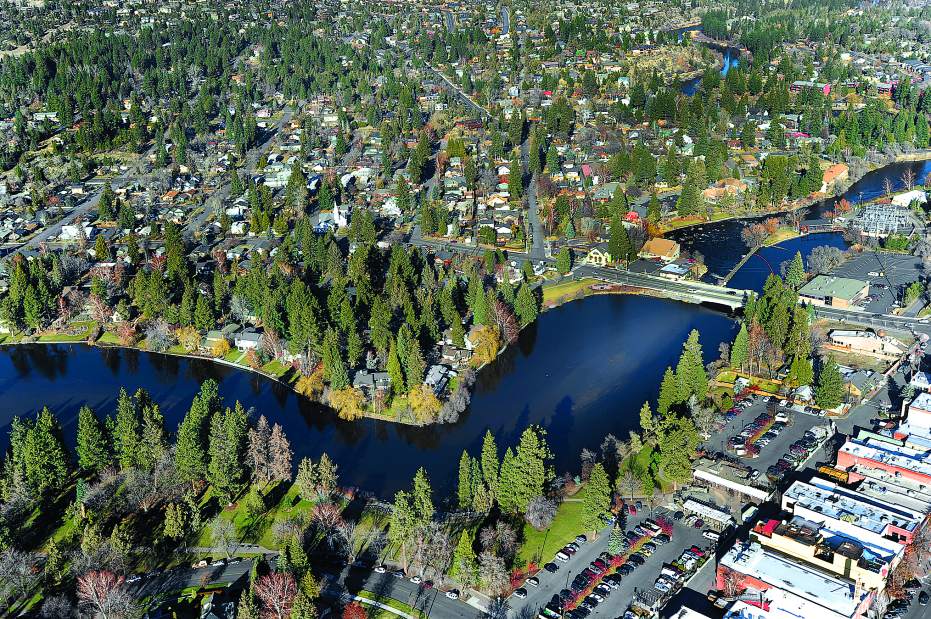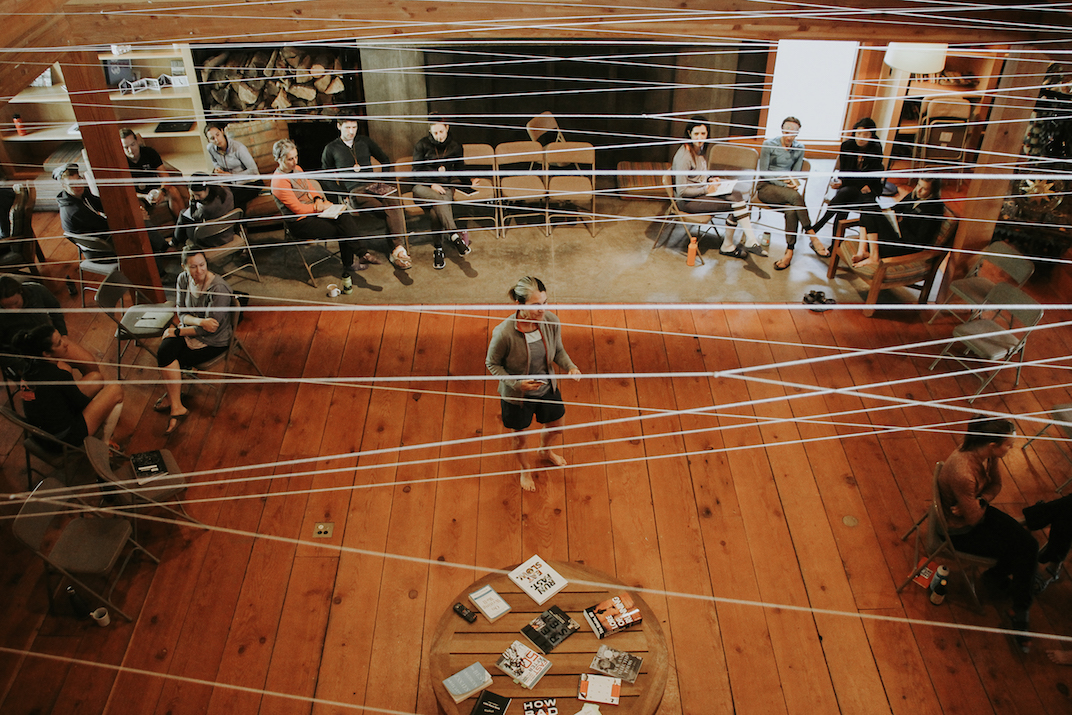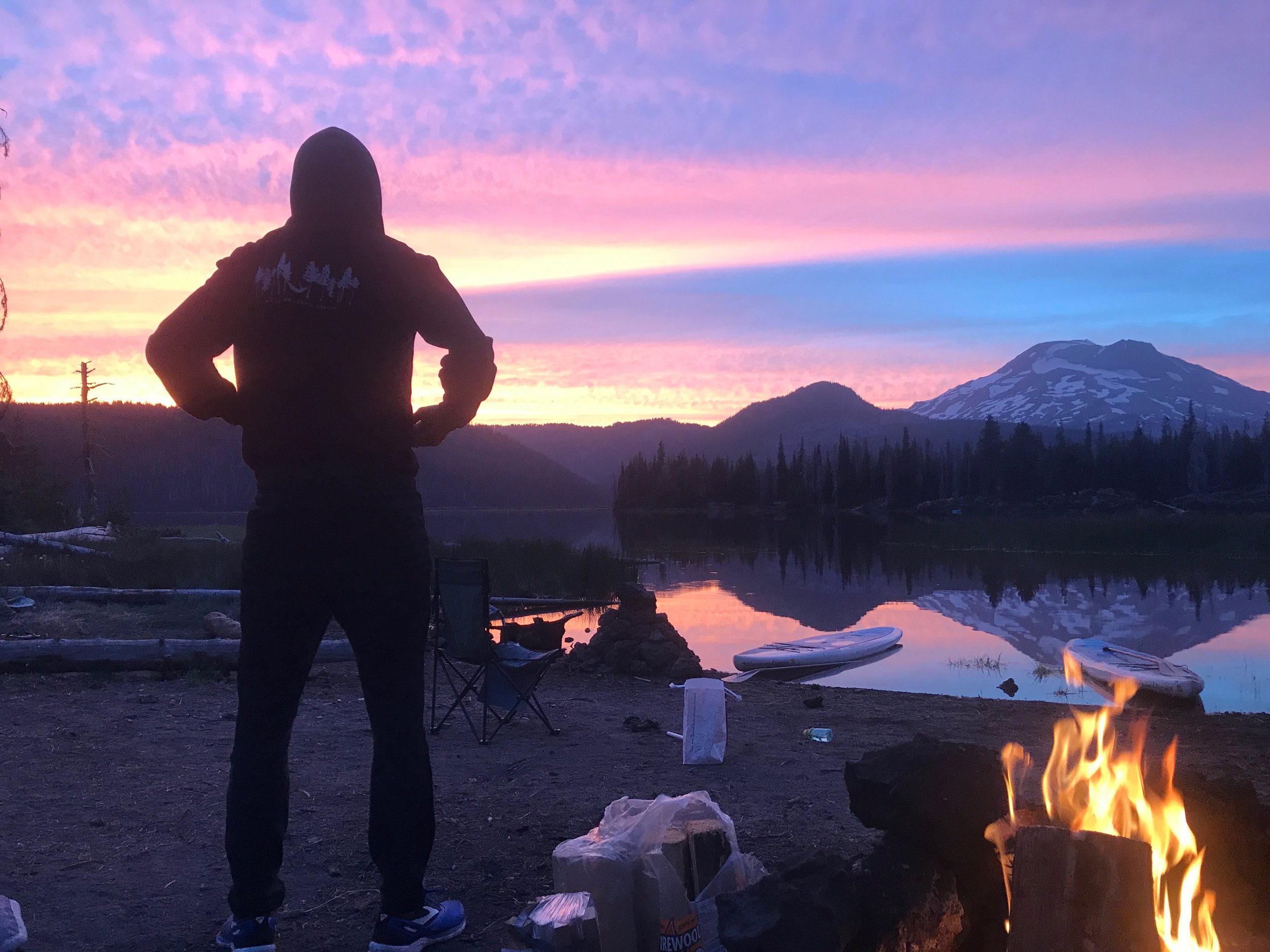 Where?
At Liberty, Downtown bend
Bend, Oregon
"At Liberty Arts Collective" is a beautiful creative space, right in the heart of Downtown Bend. Bend is an outdoor paradise located in Central Oregon, nestled against the east side of the Cascade Mountain Range. At 3,600 feet above sea level, Bend is home to about 90,000 people, many of whom take advantage of the outdoor activities provided by the mountain lakes, forest trails, and year round sports activities from skiing at Mt. Bachelor to surfing in the wave park downtown. Home to over a dozen local breweries, fun pubs, a cider house, and a distillery, as well as fantastic food options and a variety of lodging experiences, Bend is a great tourist destination too. This Wilder workshop is part of Bend Women's March, a month-long celebration in Bend of all the ways women are shaping our awesome community through arts and culture, business, and outdoor adventure. Check out more of the offerings on their Facebook page, or follow along with #BendWomensMarch #inbend #BWM2018. Learn all about Bend at Visit Bend.
WHEN?
The workshop kicks off Friday evening, March 9th, with a happy hour at 5pm at Liberty for anyone who is in town. The official programming is all day Saturday, March 10th including lunch and dinner through lunch on Sunday, March 11th and concludes at 1pm. There will be time left on Sunday to explore town, experience the wonders of Smith Rock State Park, or adventure solo or with new-found friends.
WHO IS THIS RETREAT FOR?
This is a workshop for all human beings 18 and older.
THIS workshop IS FOR YOU IF:
you will be physically able to run 5 miles or more, two days in a row, pace isn't important
you are interested in an immersive experience by day and freedom to explore in your free time
you are excited to dive into the empty page with an open mind
you value discomfort and joy as pathways for learning and growing
you believe you never "grow up" but are always "growing up"
you are able to exercise outdoors in a variety of weather conditions
you love good nourishing food, challenges, and the company of amazing people
you want to visit Bend!
you are comfortable being responsible for your own accommodation and transportation
you can take responsibility for yourself and the things that may come up for you in this work
THIS workshop IS NOT FOR YOU IF:
you don't like to run
you have an inflexible training program that doesn't allow you to join in
you are not willing to be uncomfortable creatively or physically
you are primarily interested in publishing advice, or refining a particular piece of writing
COST: $450
*There will be two scholarships available to cover a significant portion of lodging and retreat costs. Preference will be given to recent graduates and people working in social justice.
INCLUDES:
WILDER RUNNING
All paces and experience levels will be respected and encouraged. We'll experience beautiful, scenic runs on paved path, smooth dirt, and winding trails. One day will include a more formally coached workout by Lauren Fleshman, with instruction on technique, mental strength, and core strength. Over the course of the weekend, each guest will also have an opportunity for one-on-one advice if desired.
WRITING WORKSHOPS
We will explore Wild Writing guided by Laurie Wagner. There will be full group sessions, smaller breakout groups, writing and reading time, and the opportunity to learn from our teachers and one another. The emphasis will be on wild writing, writing into your most authentic voice, and how this transcends the page.
NUTRITION TALK
We will be joined by New York Times Best-Selling Author Elyse Kopecky and all participants will receive a free signed copy of her book "Run Fast, Eat Slow."
CREATIVE SPACE
At Liberty:
At Liberty's prominent yellow stucco building in the heart of downtown Bend has a colorful past. Originally built as a vaudeville theater in 1917, the theater has experienced waves of transformation over the years as a silent movie theater, a traditional movie theater, a real estate office and a television store. After sitting empty for nearly a decade, the Liberty Theater has recently returned to its dignified roots with the opening of At Liberty, a year-round dedicated arts space and cultural hub in Downtown Bend, led by three amazing women in the local community. This and more about At Liberty on their website.
FOOD
We will provide several delicious, nourishing meals and snacks throughout the workshop. Specifically:
Day 1, Friday: appetizers and beverages at the happy hour (dinner not included)
Day 2, Saturday: coffee, tea, snacks, lunch, and dinner
Day 3, Sunday: coffee, tea, snacks, and lunch
*We will be able to accommodate vegan diets and gluten and dairy allergies. Those with severe food restrictions may need to make their own meal arrangements. Let us know and we'll do what we can to help you find what you need.
**We will also have a variety of snacks available throughout the retreat, and guests are welcome to bring whatever special food items they would like onsite.
LOCAL SURPRISES
Bend is full of places to explore. Adjoining downtown is Drake Park, which borders the Deschutes River and Mirror Pond, with views of the snowy Cascades. There are also some special guests who will share some of their wisdom with us :)
SPONSOR SWAG BAG
Some of our favorite things.
NOT INCLUDED:
TRAVEL TO BEND
The most commonly used airports are Redmond (20 min drive), Portland (3-3.5 hour drive), and Eugene (2.5 hour drive). Guests can take advantage of rental cars, taxis, carpooling with other guests (arranged via the facebook group once registration is finalized), or Uber to get to Bend.
LODGING
Bend has many lodging options. If you need guidance, the Visit Bend website is an incredible resource. Hotels in the Old Mill District and Downtown areas are great for walkability to amenities. There is also an extensive number of vacation rentals in the walk zone of downtown. Guests are responsible for their own lodging.
TRANSPORTATION
Guests are responsible for their own transportation. There is a possibility we will meet off-site for the runs, depending on weather and running conditions, which can be variable in March.
Registration has closed. Get notified for 2019 Workshops.
if you have any questions, please contact
zoe@wilderrunning.com
Wilder Running Copyright 2016 All Rights Reserved